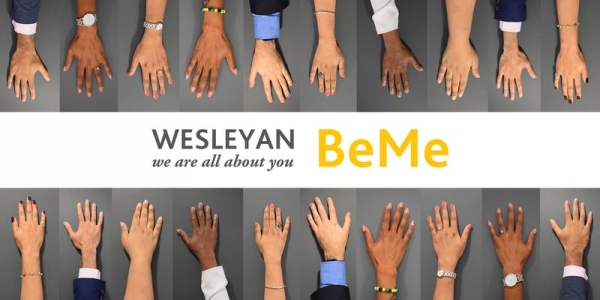 Tuesday, 9 July, 2019 -

12:30

to

13:30
Join us for a conversation and Q&A session with successful BAME professionals, including:
How they overcame career obstacles and achieved success

Hints and tips on how to progress in your career
This event is open to everyone
Meet the panellists:
Elijah Lawal (Google)
Communications and Public Affairs Manager
Elijah Lawal is a communications and public affairs manager at Google, covering diversity and inclusion. He is passionate about getting more diverse individuals into creative industries. He is also an author, having penned 'The Clapback', a definitive guide to calling out racial stereotypes. 
Jennie Koo (Capital One)
Head of Operations Risk Management
Head of Operations Risk Management at Capital One, Women in Banking & Finance Branch Chair, #27 in FT EMpower Future Ethnic Minority Leaders List 2018 & Passionate driver of Diversity & Inclusion for all. Formerly of RBS, Jennie was also the regional co-chair of the RBS Women employee-led network and the Diversity & Inclusion Lead for her function. Jennie's passion to support and develop others to achieve their ambitions is reflected in her drive to inspire the potential future pipeline of women in banking through speaking at universities and schools to break down misconceptions of working in the sector.
Hammad Akhtar (Pinsent Masons)
Corporate Partner
Hammad is a corporate partner at Pinsent Masons and during his career, he has advised on some of the most significant and complex transactions in the market. In 2015 he won the 'Best Asian Professional in legal sector' award. Hammad is a member of the NOTICED Steering Committee which is the UK's first inter-firm diversity
network aimed at promoting networking opportunities to integrate, celebrate and educate on diversity across the legal sector.
Alisa Harewood (Tate)
Executive Operations Manager
Alisa is the executive operations manager for Tate in the West Midlands and part of the second largest HR & staffing solutions group in the UK. Alisa has worked within the professional services sector for over 15 years and has had the privilege of serving as the only female from an ethnic minority on multiple senior leadership teams. Most notably during her time at TATA Technologies Alisa was the first black female Vice President to be appointed to lead a Sales and Delivery function in the company's 25-year history. Alisa is also the founder of a D&I foundation that will be focussed on introducing BAME mentors within secondary schools, enabling students to widen their scope of career paths that are available to them specifically within the professional services sector.
Nathan Wallis will be taking questions on the day but you can email your questions in advance to beme@wesleyan.co.uk