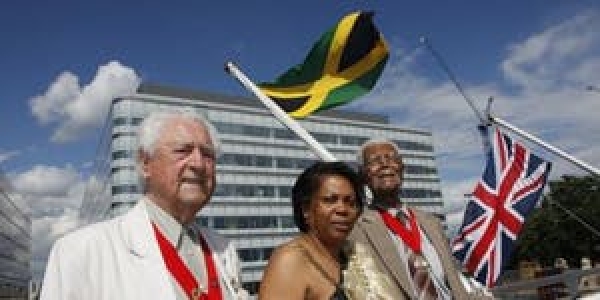 Wednesday, 31 July, 2019 -

19:00

to

22:30
POSITIVE BLACK NETWORKING | SOCIETY
SUPPORT GOOD BLACK BANKING INFRASTRUCTURE
ABOUT US
We are going to be speaking to all you budding Entrepreneurs in BIRMINGHAM.
This is the 'Positive Black Networking' | Society, for Black Entrepreneurs who wish to secure over £50K in Investment or Sponsorship for their current Product or Service area.
                                                                                  HCCU Viral broadcast.
 MASSIVE BENEFITS OF ATTENDING :
       >> Assured Loan investment between £100 - £1,200k for Businesses trading over 2 Years or valid Accounts.
       >> Complimentary Marketing and Publishing highlighting your Product and Service area worth £499,99GBP
       >> Draft Investment contract based on Company Performance and Business plan. We recommend you       
            bring anything that can support your application.
       >> Business Banking Facilities (Please bring proof of address if you intend to use this)
WHO WE ARE
Joining the Revolution is all about taking that first step into 'Greatness', that could be 'Greater' happiness, 'Greater' Relationships, See 'Greater' things, experience 'Greater' products.
The Hart Culture Credit Union is a piloted Credit Union, with the view to launching and Investing in a National Black Owned Banking System in the UK.   
*This is an 'Invite Only' Event. Tickets must be reserved in advance using this reservation page or
E: info@hart-culture.co.uk
Sponsored by
HC CREDIT UNION
http://www.hc-creditunion.com
#SupportBlackOwnedBanking       We#BankBlack