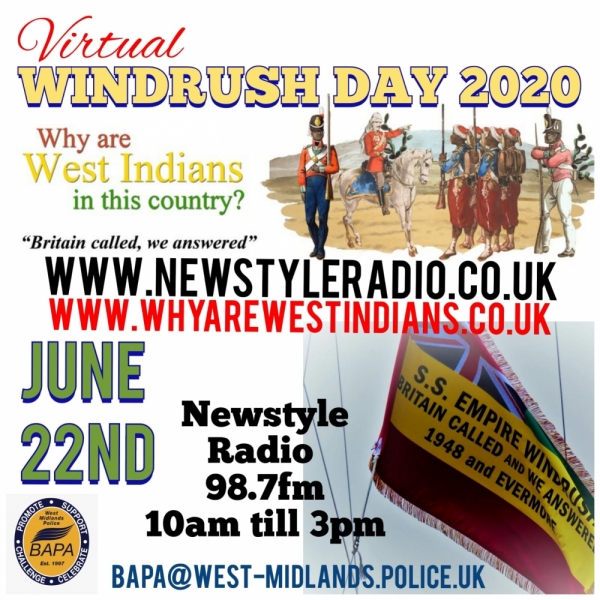 Monday, 22 June, 2020 -

10:00

to

15:00
Tue in to hear about West Midlands based organisations celebrating Windrush day 2020. 
70 years ago on 22 June 1948, the Empire Windrush landed at Tilbury Docks, Essex. The arrival of 492 passengers from the Caribbean marked a seminal moment in Britain's history and has come to stand for the rich diversity of this nation.
The Windrush Generation made a huge contribution to rebuilding the country following the war and their settlement and their descendants have continued to enrich social, economic, political and religious life.
Windrush Foundation Director Arthur Torrington said:
The announcement of a national Windrush Day is a moment of great satisfaction. It will cement in the national consciousness the important contribution of those who travelled from the Caribbean to Britain 70 years ago to build a better life and participate in making Britain a stronger nation.

Their legacy has lived on in their children and grandchildren and the communities they have built across the country. For years to come, Windrush Day will bring people t