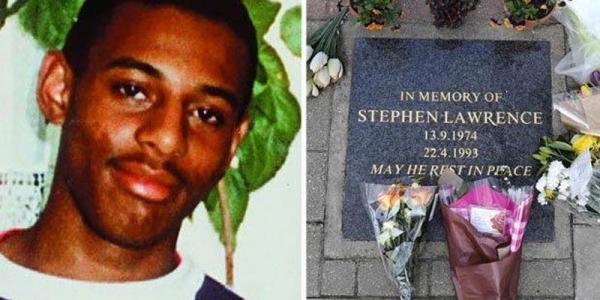 Monday, 22 April, 2019 -

10:00

to

22:00
Register
Event Information
Description
Stephen Lawrence was born and grew up in South East London where he lived with his parents Neville and Doreen, his brother Stuart and sister Georgina.
Like most young people he juggled an active social life, school work, family commitments and part-time employment, but he also had ambitions to use his talent for maths, art, and design to become an architect and wanted to have a positive impact on his community.
Tragically his dream of becoming an architect was never realised. On 22nd April 1993 at the age of just 18, Stephen was murdered in an unprovoked racist attack. He didn't know his killers and his killers didn't know him. After the initial police investigation, five suspects were arrested but not convicted.
A public inquiry into the handling of Stephen's case was held in 1998, leading to the publication of the Macpherson Report, which has been called 'one of the most important moments in the modern history of Criminal Justice in Britain'. It led to profound cultural changes to attitudes on racism, to the law and to police practice. It also paved the way for a greater understanding of discrimination of all forms and new equalities legislation.
The Black Police Association was founded as a result and then followed other Staff Associations within policing.
The Day is to acknowledge the role his tragic death played and continues to play in shaping the history policing and the founding of staff associations such as the National BPA and WMP BAPA and to celebrate his live.
Remember with us the sad events of Steven Lawrence's death and the struggle that has led to where we are today. Remember those that have lost their lives needlessly through knife crime.
The Black and Asian Police Association would like you to come and network and more importantly remember with us.
Dress uniform is requested where possible.
Agenda
Formal event with invited community guest between 10-12pm
( you will need a ticket for this part of the day or you will not be able to enter)
Free family fun day between 11-3pm (free and no ticket required so tell the family to come on down)
Unveiling on the day a commissioned Artwork in the memory of Stephen Lawrence.
Performances from Dance with Stago
Young people and their experiences with knife crime and the aftermath.
Dance Work Shops, Boxing Kick Boxing workshops, Football Workshops
Bouncy Castle face painting and general networking.