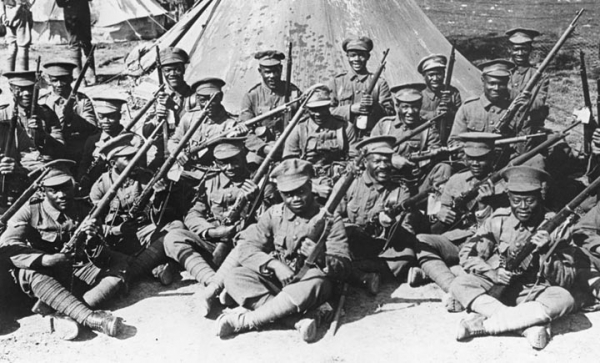 A SPOTLIGHT ON: WORLD WAR I AND THE BLACK PERSPECTIVE
We're very pleased that Garry Stewart, Director of Recognize Black Heritage and Culture will be joining us to deliver a talk about the contributions of African and Caribbean communities to World War I.
This fascinating talk will explain the background and involvement of these communities to World War I efforts and explore some of the reasons why, until recently, this contribution was washed away from the post war narrative.
Read more
Date
Saturday, April 30, 2016
Time
2pm
Venue
The Rose Room
Admission
£3 per person if booked in advance, £4 on the day, NMA Friends FREE
Contact
Tel: 01283 245 100 email: info@thenma.org.uk
Website
www.recognizeonline.com
http://www.thenma.org.uk/events-and-news/forthcoming-events/a-spotlight-...