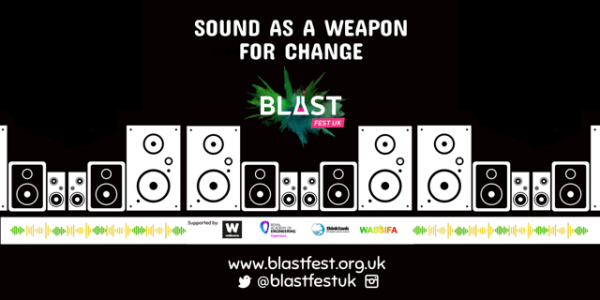 Tuesday, 6 August, 2019 -

19:00

to

21:00
Join us for Sound as a Weapon for Change - a science talk by Dr Mark Richards, Atmospheric Physicist at Imperial College London.
Mark will explore the nature of sound as a (physical) waveform and the special role sound has played in shaping the universe. More generally, he will reflect on sound waves as 'energy and information carriers' including how this relates to sound through music and rhythm as a communication tool, and in particular, how 'Word, Sound and Power' has been used throughout history as a catalyst for social change.
Paying homage to his Jamaican heritage, and his side career as a DJ, Mark will give special consideration to the role that reggae and more widely 'Sound System Culture' has played in this regard
We will also be joined by Mykal Brown (MBE) Director of Mykal 'Wassifa' Brown CIC and Renowned Wassifa Sound System to compliment Mark's talk with a real Sound experience.
This event is organised in partnership with BLAST Fest and Birmingham Thinktank's Cafe Scientifique
Audience: Adult - 18+
Food and drink available for purchase
https://www.birminghammuseums.org.uk/thinktank/whats-on/cafe-scientifiqu...
Supported by Wellcome Trust and Royal Academy of Engineering Ingenious Grant