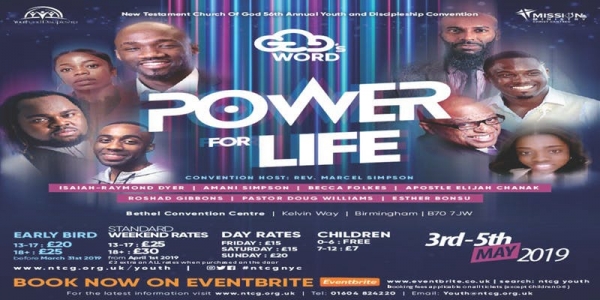 Friday, 3 May, 2019 - 19:00

to

Sunday, 5 May, 2019 - 19:00
For this the 56th year now, children and young people have been gathering together at the National Youth Convention of the New Testament Church of God, England & Wales. It's a place where they meet their friends, make friends, laugh, cry and express their talent. It is also a place where young people encounter God, worship, hear powerful sermons and where lives are forever transformed by the power of God's Word and the Holy Spirit!
Guests inc Isaiah Raymond-Dyer, Amani Simpson, Becca Folkes, Elijah Chanak, Roshad Gibbons, Pastor Doug Williams and Esther Bonsu
We look forward to seeing you there.