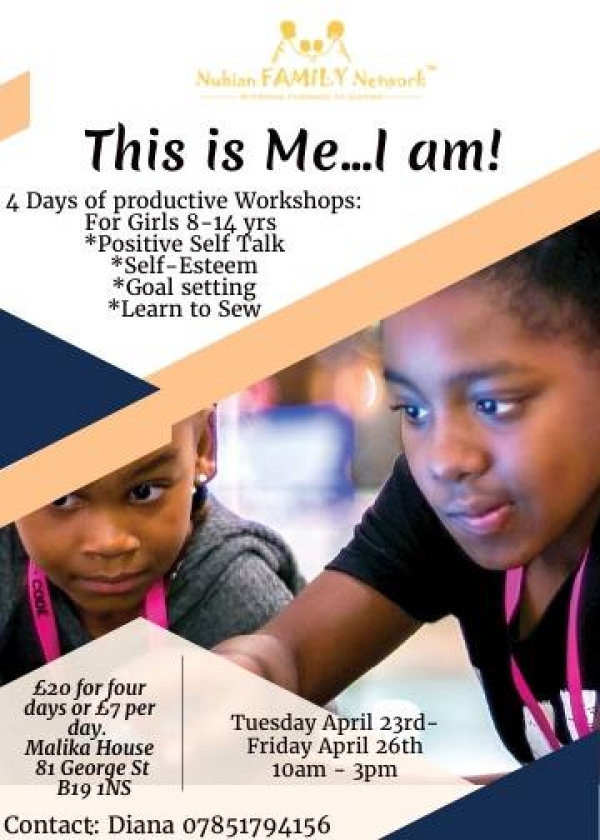 Tuesday, 23 April, 2019 - 10:00

to

Friday, 26 April, 2019 - 15:00
This program is for girls ages 8-14. For the girls to fully benefit it is best to attend the full four days. Spaces are limited.  The day will include the valuable life skill of sewing, Workshops & Activities:  Raising Self-Esteem, Positive Self- Talk, Goal Setting and more.  
Girls will need to bring a packed lunch.  Contact 07877651677/ 07851794156