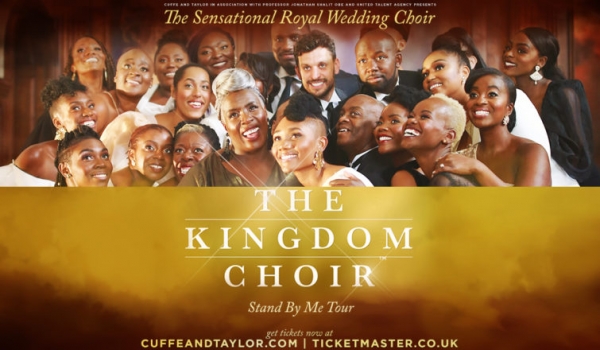 Friday, 10 May, 2019 -

19:30

to

20:30
The Kingdom Choir are a unique group of seasoned and dedicated men and women delivering high-quality performances time after time with their strong blend of choral discipline with the raw Gospel spiritual sound. Their extraordinary talent, sound, energy and ability to execute have kept them in high demand nationally and internationally for well over a decade.
The choir's diverse album track listing also includes captivating renditions of Beyoncé's Halo, John Legend's All Of Me as well as Stormzy's Blinded By Your Grace Part 2. Also on the album is a brand new, emotionally powerful ballad written by members of The Kingdom Choir called Chases.
The Kingdom Choir was founded in 1994 by award-winning conductor Karen Gibson. The group of singers from in and around London are dedicated to creating a sound that demonstrates the community they share through their warm energy and enthusiastic performance. Prior to performing in front of nearly 2 billion people at the Royal Wedding, the largest audience The Kingdom Choir had performed to was just 200 people.
The choir's continued delivery of excellence has led to many public broadcast appearances such as Songs of Praise, BBC's The One Show, ITV Good Morning Britain and Sunday Morning Worship on BBC Radio 2. They have also featured in the film 'Tube Tales', the TV series Maisie Raine, an advert for Orange and have been featured alongside the BBC Philharmonic, 'The Hurricane' for BBC Radio 4s Easter Sunday Worship.
Purchase you tickets from here
HTTPS://WWW.THSH.CO.UK/EVENT/THE-KINGDOM-CHOIR-PLUS-SPECIAL-GUESTS