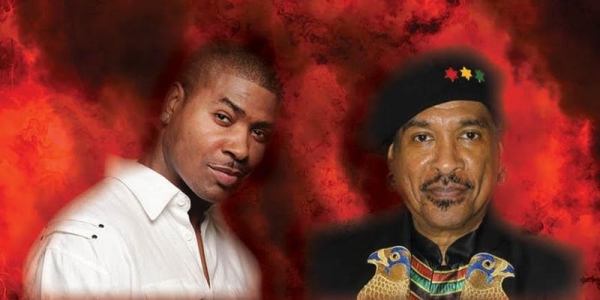 Sunday, 4 August, 2019 -

15:30

to

22:00
Eric Mitchell from Sankore and King Flex Entertainment presents the UK premiere in Birmingham of the highly anticipated film Hidden Colors 5 with lectures by the director of the film, Tariq Nasheed, and Professor Kaba Hiawatha Kamene.
Tariq Nasheed, the director of the film, will also present a lecture about Organising Against Global Anti-Black Racism and Global Black Empowerment.
Professor Kaba Hiawatha Kamene, 'The Master Teacher, will also present a dynamic lecture based on his brand new book Spirituality Before Religions. He will also be launching his new book.
Tariq Nasheed is the director of Hidden Colors 1, 2, 3 and 4, and 1804: The Hidden History Of Haiti. They are still the best-selling Black History documentaries in the world. He is a critically acclaimed author of 5 books which are all best-sellers. He is also a New York Times Best-Selling author. He has appeared on CNN News, Fox News, the Max Keiser Show, RT News, BBC Radio, the Breakfast Club and many more.
Mr Nasheed is now a producer and leads vocalists for his band Mink Slide which is an R&B dual-outfit group. Mink Slide has released their first single 'It's Time' and debut album 'Egyptian Musk'.
Since 2011, Professor Kaba Hiawatha has starred in several critically acclaimed, documentaries such as Tariq Nasheed's Hidden Colors 1, 2, 3, 4, 5 and 1804: The Hidden History Of Haiti. He has been a college professor in the Black Studies department at the State of the University of New York for 12 years.
His greatest experiences have been his many classroom visitations around the world and implementing successful strategies in the teaching/learning process. He is firmly dedicated to the belief that culture plays a vitally important role in education and he credits many of his academic views to his teacher, world renowned educator, Professor John Hendrick Clarke.
Professor Kaba's motto is "No Distractions, Keep on Keepin', It ain't over 'til we win!'
Hidden Colors 5 will be the final one in the documentary film series Hidden Colors. This is easily the most important event in the cultural calendar of Birmingham 2019 with a film premiere, the film director, a master teacher, a book launch and a discussion. You cannot afford to miss this historical event!
For Further Information Contact:
Eric on 07837 620 967
This event is dedicated to the memory of Cornelius Wynter.