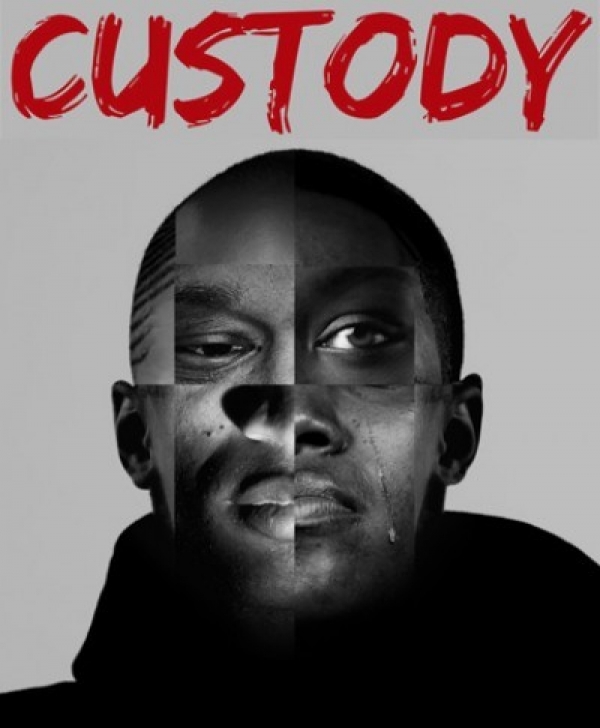 Wednesday, 1 May, 2019 - 19:30

to

Saturday, 4 May, 2019 - 23:00
Custody
A Play created by Urbain Wolf and written by Tom Wainwright
Wednesday 1 to Saturday 4 May 2019
Presented at B2 stage
Tickets: £12 to £14.75 Concessions: £9 to £12.75
#WhoisBrian
Another young black man dies in police custody. Apparently, no one is to blame. In 2017 how can this be so?
Custody, created by Urbain Wolf (Art Machine) and written by Tom Wainwright (Banksy: The Room in the Elephant) is a contemporary fictional narrative about the moment another young black man's life is taken from him whilst in custody. The play follows Brian's bereaved family's struggle for justice and resolution and asks, who will protect us for the protectors of society?
Directed by Gbemi Ikumelo, Custody tackles a vital subject, in a vivid, timely and authentic way. Black deaths in police custody are often assumed to be an American issue. Custody reminds us that they are not.
Inspired by Migrant Media's banned cult documentary films Injustice and Who Polices the Police?, Custody draws on the real-life experiences of families who have suffered from police injustice and from police stop and searches experienced by creator Urbain Wolf himself.
Running time approx 90 minutes no interval
Contains strong language and sexual references.
Age recommendation: 14+
Ticket Information
Evenings: 7.45pm *Matinee: Sat 4 May, 2.30pm
Post-show discussion: Thurs 2 May
Weds 1 May
Tickets: £12
Concessions: £9 to £10
Schools: £8.50
Thurs 2 to Sat 4 May
Tickets: £14.75
Concessions: £9 to £12.75
Schools: £8.50
Group Rates also available – visit the Group Bookings page for more information.
Save 20% off the price of your full priced tickets when you book equivalent amounts for this and at least one other participating show at the same time.
Over 18 and under 26? FREE tickets available on selected performances. For details, call or visit the Box Office.
Please note: These are discounted online prices. Tickets will cost slightly more when booked via box office. Please see
Image & Video Gallery