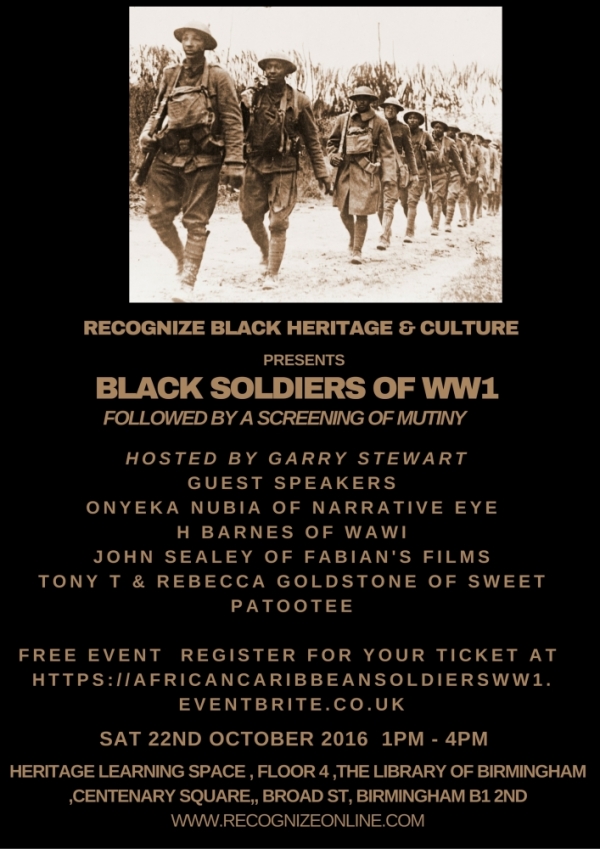 Onyeka Nubia
Narrative eye
Onyeka is a writer, law lecturer and historian. His books document the
lives and history of the African experience in Britain. His work
explores issues about cultural identity, resistance to oppression and
the will to succeed.
Onyeka has written three novels, The Black Prince, Waiting to Explode
and The Phoenix, which was awarded the 2009 African Achievers award for
Communication and Media. He has also written two plays and his recent
book, Blackamoores: Africans in Tudor England, their Presence, Status
and Origins, is a ground breaking historical publication which
highlights the significance of the presence of African people in Tudor
England. This important work is based on the investigation of over
250,000 artifacts and documents gathered by the author, spanning more
than 10 years of research. Some of this evidence was collected from
archives and parish records across England and Europe.
Tony T and Rebecca Goldstone
Sweet Patootee
It's been nearly 20 years since we put our heads together and decided to found Sweet Patootee. We realised that if we combined our experience as producers, writers, researchers and editors, with our slightly geeky, totally passionate love of history and storytelling, we might be onto something. Since then, we've worked with some of the best directors, technical crews, partner organisations, production teams and executive producers in the business – who have all bought wholeheartedly into Sweet Patootee's mission.
Screening of Mutiny
Mutiny explores the British Caribbean experience of the First World War and its legacies, as revealed by the last surviving veterans of the British West Indies Regiment. This screening is followed by a talk from the producers of the documentary, Sweet Patootee.
Image credit: From the documentary Mutiny
Interviewee Gershom Browne in 1915 – a Private in the 2nd British West Indies Regiment
© Sweet Patootee Ltd – all rights reserved
H Barnes
W.A.W.I
The Why Are West Indian Project (WAWI) is a voluntary organisation set up in 2009.
Principle Aim: To bring communities together by promoting Caribbean Military contribution within the British Armed Forces, as well as highlight the integral role the Caribbean community played in the rebuilding of post war Britain. Both have had a positive influence on British Heritage, Culture and Society which sadly has neither been acknowledged nor taught within schools.
Our Army of volunteers made up of both civilian and Military Personnel work collectively on the front line and behind the scenes providing a bespoke Community Outreach Programme at grassroots level. We believe education is paramount to changing perceptions and it is only by giving our children a history to be proud of will give them a future to believe in.
By engaging with a cross section of communities we provide audiences with a fresh and engaging exchange of dialogue; where learning and active participation is welcomed and encouraged.
Our workshops and Military Parades demonstrate how having a clearer understanding of our cultural history and shared identity can improve tolerance and acceptance of each other.
Selena Carty
Black Poppy Rose
Growing up in the UK, most people are aware of the Red Poppy, which signifies British remembrance, as celebrated by The Royal British Legion.
BlackPoppyRose fully supports the legacy of the red poppy, however, felt that as a member of the African/Black/Caribbean/Pacific Island communities it was important to highlight our contribution to world history.
The project began in 2010, following the realisation that in a country that many African/Black/Caribbean people call home, the history that represents us has been displaced over the course of time.
England has an excellent archive of the country's historic achievements. These are documented and celebrated via monuments, statues and plaques, documentaries, books, articles and magazines, etc. However, there is a severe lack of representation displaying the full picture of history, including all of its contributors.
African/Black/Caribbean communities have consistently contributed to civilisation, even in the face of adversity and in spite of mankind's most abhorrent treatment and atrocities against us. Throughout history, many of our generations have been displaced; our memories, our pain and our loss are universal. Whilst we do not wish to focus on negative aspects of history, we feel that it is important that our ancestors are recognised for their dues, of which many lost their lives in the process.
The BlackPoppyRose is a symbol for us to remember not only the soldiers, but also the peoples, of Africans/Black/Caribbean communities who contributed in any way for the War effort.
http://www.blackpoppyrose.org/wp/
John Sealy
Fabian's Films
Fabian's Film is a Community Interest Company based in Exeter. Our mission is to make films which reflect the culturally diverse landscape of the British Isles; a form of Transnational British Film. This ethos extends to collaboration, providing opportunities for under-represented and marginalised communities in the UK.
In addition to this, we seek out ways in which to develop new models of production in terms of film practice; challenging hierarchical structures and processes that exist in contemporary narrative cinema - from concept to realisation. To do this, we foreground the notion of the creative process, applying site-specific methods of research/practice which are tailored to suit each individual project.
We are also developing a mentoring strand to encourage young and emerging filmmakers to realise strong and unique personal visions.