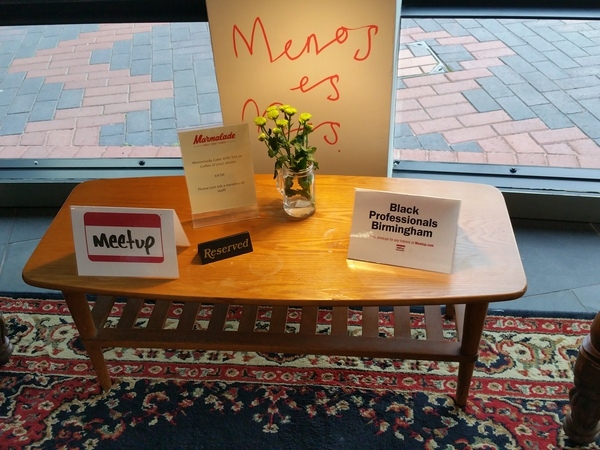 Black Professionals Birmingham 
Connect, Collaborate, Engage 
Birmingham is a great city, with a great African Caribbean community. This group was created to connect like-minded Black professionals in and around Birmingham to enjoy a range of fun activities and experiences. Aimed at those already in some form of work, this is set to become one of the largest groups of Birmingham-based Black professionals. The group is here to enable us to meet new people, try new activities and discover new places. We are a group who values and celebrates our cultural heritage.
Come and join in the fun!
http://www.meetup.com/Black-African-Caribbean-Professionals-in-Birmingham
We focus on social events in Birmingham where professionals can meet, mingle and network in a sociable environment. These include dinners, theater nights, live music events and debates in addition to events that are of a cultural interest.  If you are looking for Black social events in Birmingham amongst an engaging group of professional people, this is the spot for you!
We actively encourage members to organise, suggest and host Meetups, as ultimately, the direction of the group is lead by the members!
We live by the mantra
"Connect, Collaborate, Engage "
We look forward to seeing you soon!
Black Professionals Birmingham
Contact Us  
E-mail        : Blackprofessionalsbirmingham@outlook.com
Twittter     :@BLACKPROFESBHAM
Facebook  : BlackProfess Bham
Instagram : Blackprofessionalsbirmingham
Mobile        : 07739 314660 ( This will be manned during Meet Up events only)